WELCOME TO KIAH PARK
Whether your child is new to horses or an experienced rider our camps are designed for everyone.
Kiah Park was established in 1978 and is one of Queensland's leading horse riding facilities, specialising in horse riding holidays for children.
Our focus is on horse riding, but there is also so much more. Kiah Park is a home-away-from-home where your child can develop independence, learn new skills and make lifelong friendships with other horse-loving children.
Our horse riding camps engage school-aged children in the fresh excitement of spending time outdoors.
Offering 7 Day horse riding camps during all Queensland school holidays, as well as shorter camps over long weekends throughout the year, it's an ideal place for kids who love animals.
We follow an active and busy schedule providing your child with a great range of outdoor fun, including learning to care for their horse, arena lessons, trail rides, challenge team activities, camp fires with sausage and damper roasting, and a gymkhana as the climax of the week.
Kids don't need any previous horse riding experience to enjoy a wonderful time at Kiah Park as lessons are incorporated into the program for new riders and they are allocated a horse to suit their riding ability.
Kiah Park… enjoy the country ride!
---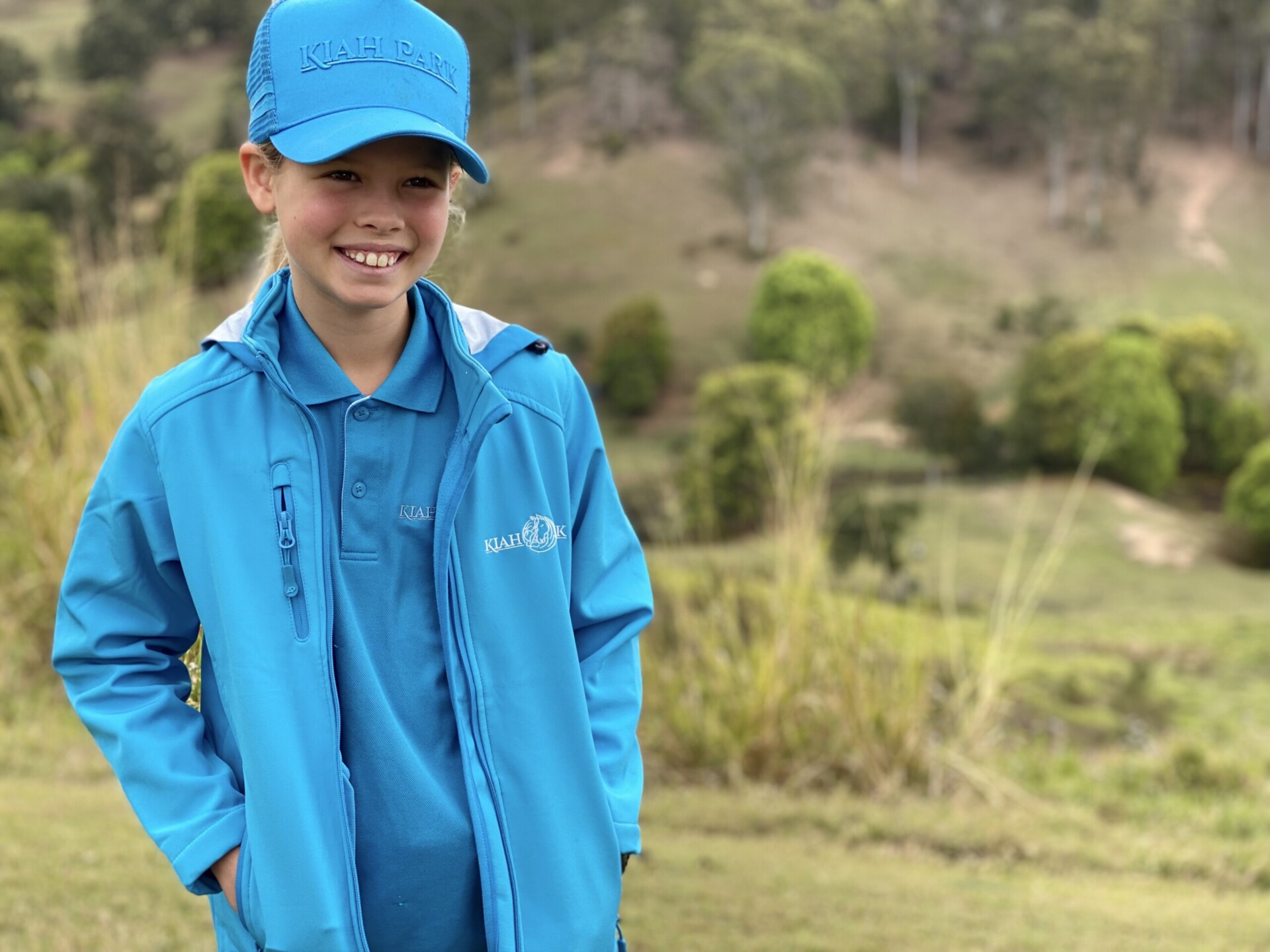 BOOK NOW!
SUMMER CAMPS
SEVEN-DAY CAMP
COST 1045
SENIORS
11am, SATURDAY, November 27 – 7am, SATURDAY, December 4
Advanced Riders/ Cantering Well – BOYS & GIRLS aged 14 – 17 years LAST MINUTE BOOKINGS AVAILABLE
2022 CAMPS now open…
11am, SUNDAY, January 2 – 7am, SUNDAY , January 9 (Now Booked Out)
GIRLS aged 6-16 years
11am, SUNDAY, January 9 – 7am, SUNDAY , January 16 (Now Booked Out)
BOYS & GIRLS aged 6-16 years
There are camps every school holiday block! We will soon be releasing the 2022 holiday camp dates. If you haven't already… please join us on facebook for all the latest news.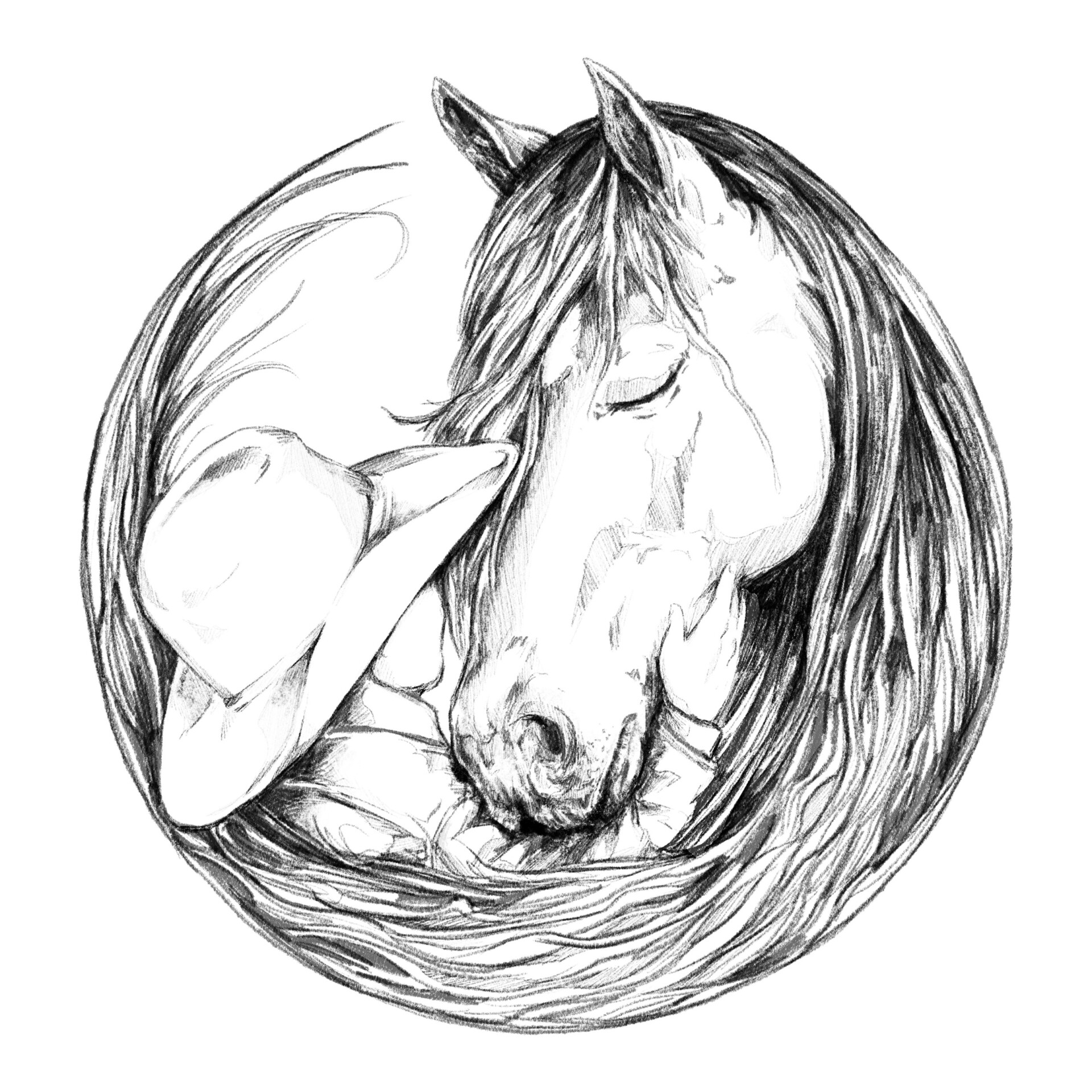 PLAN YOUR NEXT ADVENTURE AT KIAH PARK
7 DAY CAMPS
Kiah Park horse riding camp was was established in 1978. The property itself is 315 acres of beautiful, varying country situated 20km east of Gympie and 160km north of Brisbane. Visitors can enjoy the peaceful farm surroundings with horses, other farm animals and new friends.Includes accommodation with adult supervision and great meals. Children adopt a horse to enjoy for the week and activities include arena lessons, trail rides twice a day, learning how to keep and care for a pony/horse, gymkhana, animal feeding, collecting chook eggs, cow milking and fun night activities.
Our 7 Day Riding Camps are the core of our business and are held every school holidays, from 11am Saturday to the 7am the following Saturday. Kiah Park Horse Riding Camp is fully catered, has full insurance, qualified Instructors and adult supervision. Kids ages aged 6 yrs to 16 yrs, of all riding abilities are welcome to attend. For the safety of our riders and health of our horses we have a safety weight restriction of 80kg.
Please book online. For all booking enquires or changes please email [email protected] (we can not make any changes to bookings over the phone). The price for our 7 Day Camp is 1045 per child. Cancelations and booking changes are accepted two weeks prior to the camp start date and will incur a $50 admin fee. There are optional extras including:
Photo package 45 (30 photo package, 15 USB stick)
Bus Fare 35

(Bus fares will be 40 in 2022)

Boot Hire 20
Extra riding lesson/ Horsemanship 45
Jumping lessons 45 (Jumping lessons are for kids cantering well. If you book a jumping lesson and your child can not canter they will do a riding lesson focussing on areas they could improve in)
TRANSPORT
Kiah Park Horse Riding Camp hire a bus and pick up from Brisbane and different points up the coast. The bus fare for 2021 camps is $35. There are a limited number of seats available each camp so please book in early.
ACCOMMODATION
Our cabins are located along the ridge overlooking beautiful scenery. There are separate boys and girls cabins with their own hot showers and toilets. All cabins have double bunks and mattresses. A leader sleeps with the children and assists in each cabin.
Children are required to care for their belongings and keep their cabins tidy. Let us know on your booking form if your child would like to share a cabin with a friend that is also attending camp.
SUPERVISION
We employ one leader for every six children booked in to camp; the leaders are female and hold their blue cards. Leaders sleep in the cabins with the children offering 24 hour supervision. Owners live on site and are involved in the running and supervision of the camp.
BEHAVIOUR
Children with behavioural problems are a risk to other campers and parents are required to ensure that their children understand and are able to respect the rights of others with regard to safety of persons and property, manners and privacy.
CANTEEN
The canteen is open in the morning and afternoon and sells drinks, chips, ice blocks and lollies. All wallets are locked away in the office for safe keeping.
PHONE CALLS
To minimise disruption to the camp routine, please keep calls to our landline to a minimum or emergencies. If you wish your child to bring a mobile phone, they will have an opportunity to call or text home at afternoon tea time. All phones are kept in safe keeping the rest of the day.
If you have to talk to your child call our landline 07 5486 6166 between 6.30 – 7.30pm. Calls after 7.30pm are not taken as the night activity has started and no-one is available to answer the phone. Rest assured that we will contact you if there are any problems.
DINING
We have a large dining area where all campers meet for meals. Please let us know if your child has any special dietary needs, as we will happily cater for them. There is a surcharge of $100 for special diet catering.
CAMP RULES
Safety is our first priority, closely followed by as much fun as possible. To ensure a happy and enjoyable camp for all we have established a set of rules to which we expect our campers to adhere. These will be explained to campers on day of arrival. Please note any breakages must be paid for.
FUN COMPETITIONS
The best camp kid is chosen on behaviour, manners, attitude, cooperation and enthusiasm throughout the week. Best kept cabin daily.
Gymkhana – has a number of different categories and level. The focus is on horsemanship not speed.
Grooming contest.
CAMP ROUTINE
We have a structured camp programme however due to weather we may shuffle the programme a little, we also may add something new! On Saturday the kids are introduced to Kiah Park with a focus on safety, horsemanship introduction and the arena assessment to find the most suitable horse for each child based on their ability, size and personality… of horse and rider!
This is a basic overview of a day at Kiah Camp…
6:30am: Yard Duty, Milk cows, Feed animals, Collect eggs7.30am: Breakfast, Clean up duties & tidy Cabins
8:00am: Lesson Horses are saddled up
8:30am: Arena Lesson, other riders Saddle up
9:30am: Morning Tea & Canteen
10:00am: Gear check & Mount up
10.30am: Trail Ride/Activities for lesson riders
12:00pm: Ride back to camp, Untack & groom
12:30pm: Lunch
1:00pm: Structured activity or free time
2:00pm: Lesson Horses are saddled up
2:30pm: Arena Lesson, other riders saddle up
3:00pm: Afternoon tea & canteen
3.30pm: Trail ride/activities for lesson riders
5:00pm: Ride back to camp, Untack & groom
5.30pm: Feed animals, let horses out, showers, prepare for dinner
6.30pm: Dinner, clean up duties
7.30pm: Night programme (Welcome games, quiz/bingo night, campfire night, night walk, movie night, variety show and presentation evening.
8.30pm: Prepare for bed
9:00pm: Lights Out
Traditionally we have a long ride on the Wednesday with damper and sausages by the dam to follow and we wrap up the week with the gymkhana on the Friday.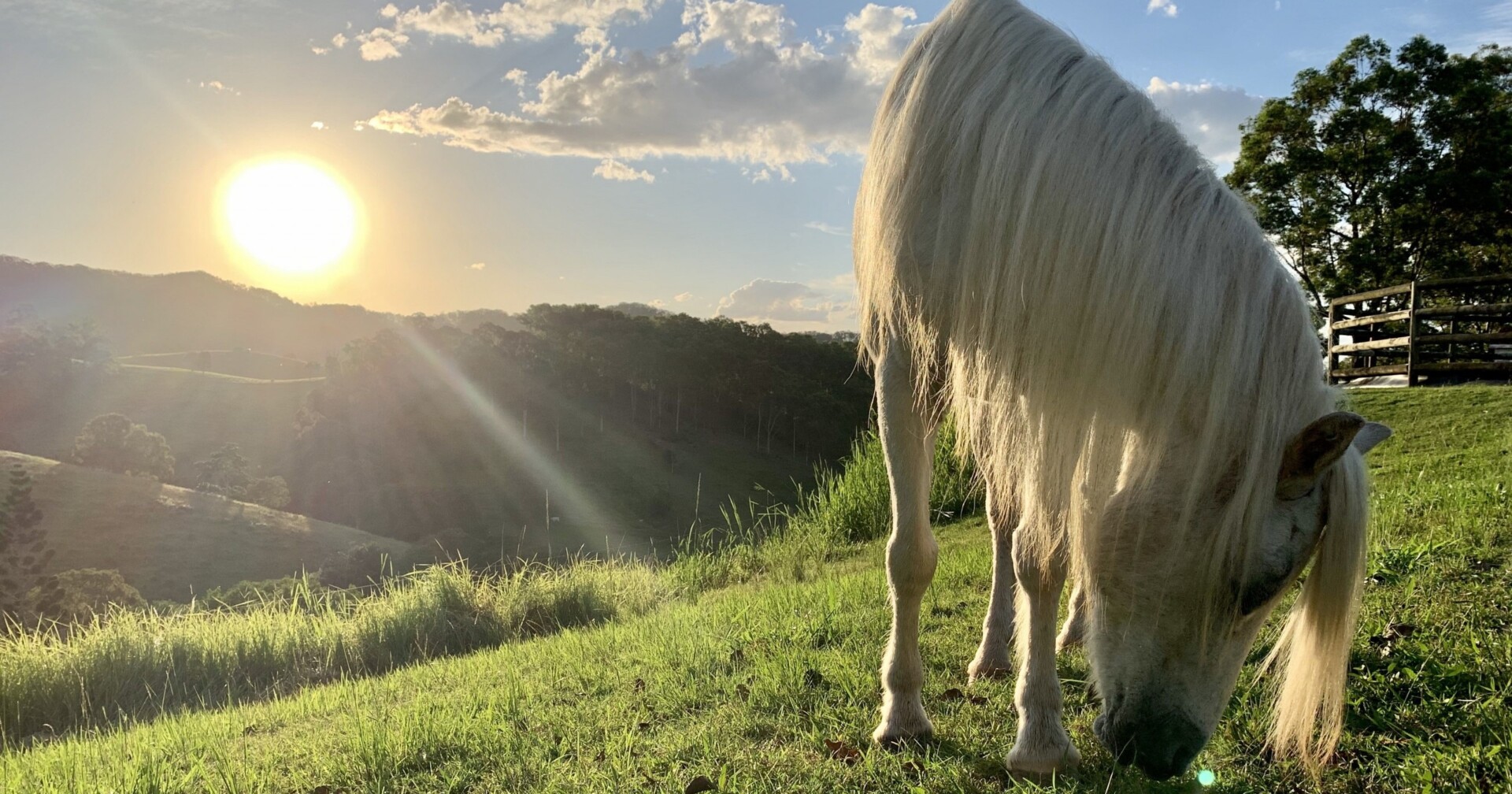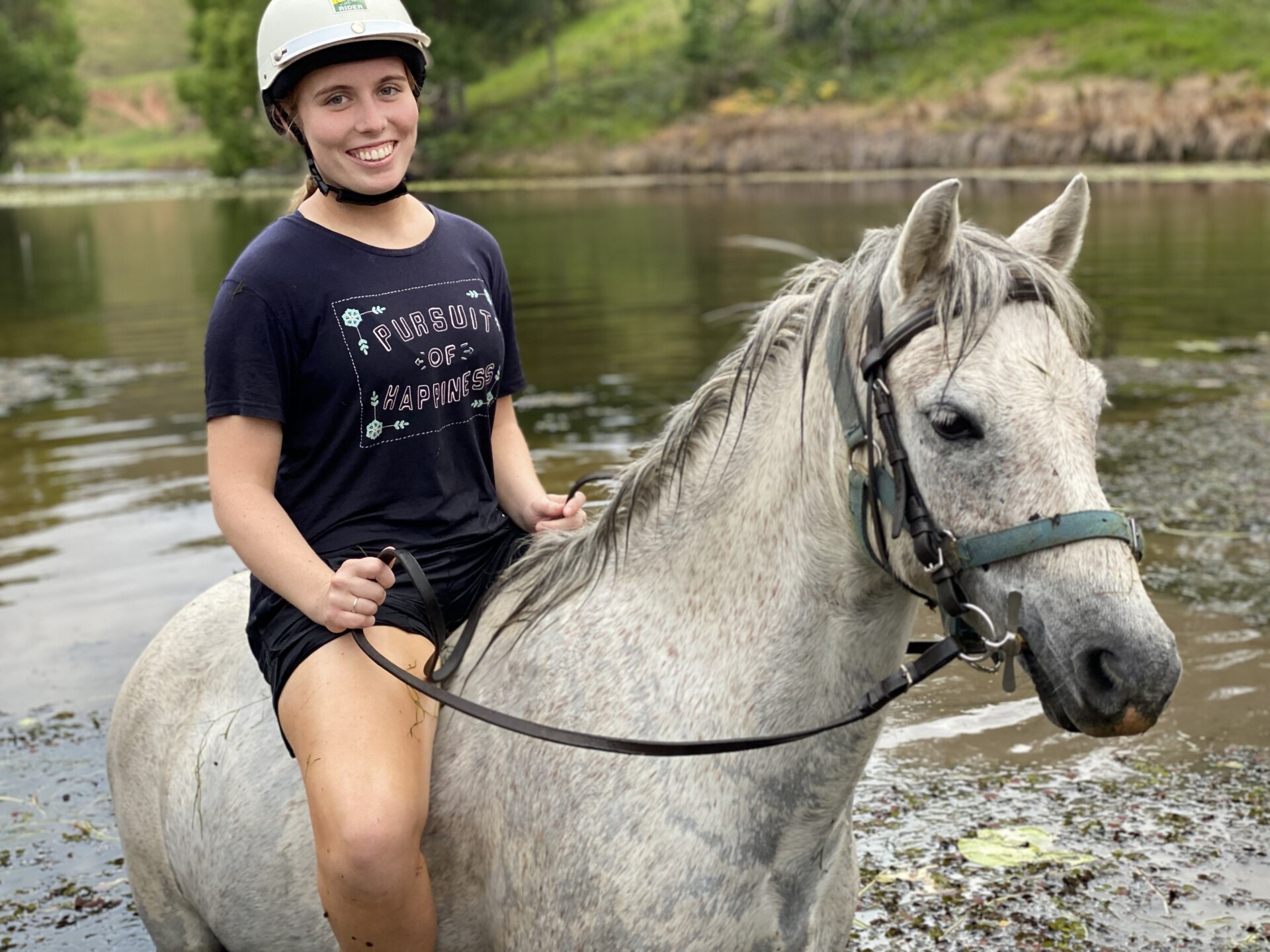 UPCOMING CAMP DATES
SUMMER CAMPS
SEVEN-DAY CAMP
COST 1045
SENIORS
11am, SATURDAY, November 27 – 7am, SATURDAY, December 4
Advanced Riders/ Cantering Well – BOYS & GIRLS aged 14 – 17 years
LAST MINUTE BOOKINGS AVAILABLE
We offer camps for kids for all riding abilities. The Seniors Camp is the one camp we hold that is for advanced riders, 14 years of age to 17 years. It is essential that your child is competently cantering to attend this camp. At the beginning of camp your child's riding ability is fairly assessed. If our instructors determine that your child can NOT canter well, they will not be able to participate in the camp. There will be no refund or credit for another camp offered. Please be aware and honest about your child's ability and book them into a suitable camp.
11am, SATURDAY, December 4 – 7am, SATURDAY, December 11 BOOKED OUT
GIRLS aged 6-16 years
11am, SATURDAY, December 11 – 7am, SATURDAY, December 18 BOOKED OUT
BOYS & GIRLS aged 6-16 years
2022 CAMPS now open…
11am, SUNDAY, January 2 – 7am, SUNDAY , January 9 BOOKED OUT
GIRLS aged 6-16 years
11am, SUNDAY, January 9 – 7am, SUNDAY , January 16 BOOKED OUT
BOYS & GIRLS aged 6-16 years
(Boys are welcome to all camps, however we encourage the boys to book into the same camp with a focus or creating a good number of boys in the one camp as they are often out numbered by the girls)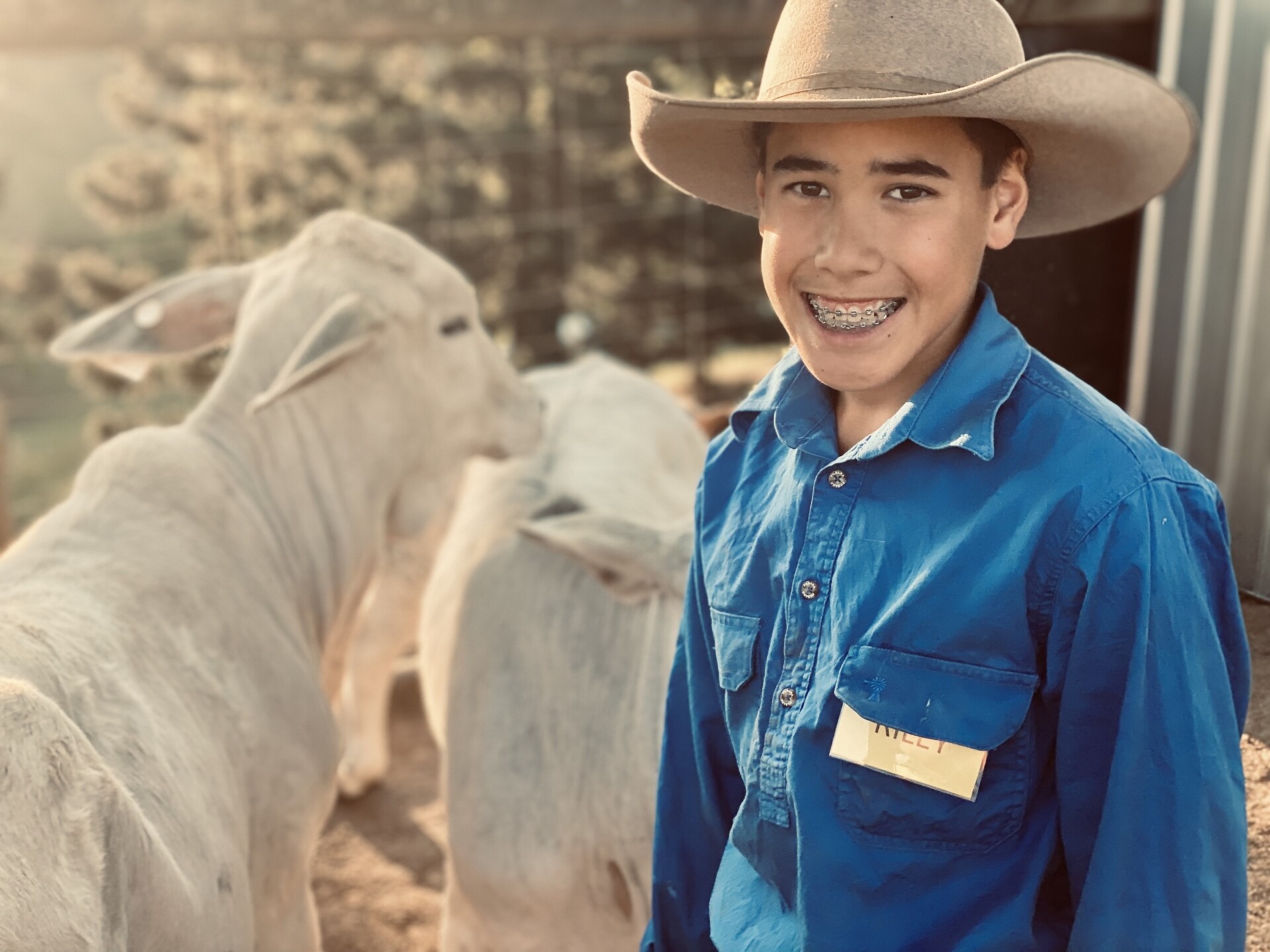 WEEKEND HORSE RIDING CAMPS
A compact and fun-filled weekend away. Full accommodation and nourishing meals are provided. Activities focus around horse care, lessons, riding and a fun gymkhana plus lots to keep the children busy and happy in between.
We will keep you posted when the next long weekend camp will be!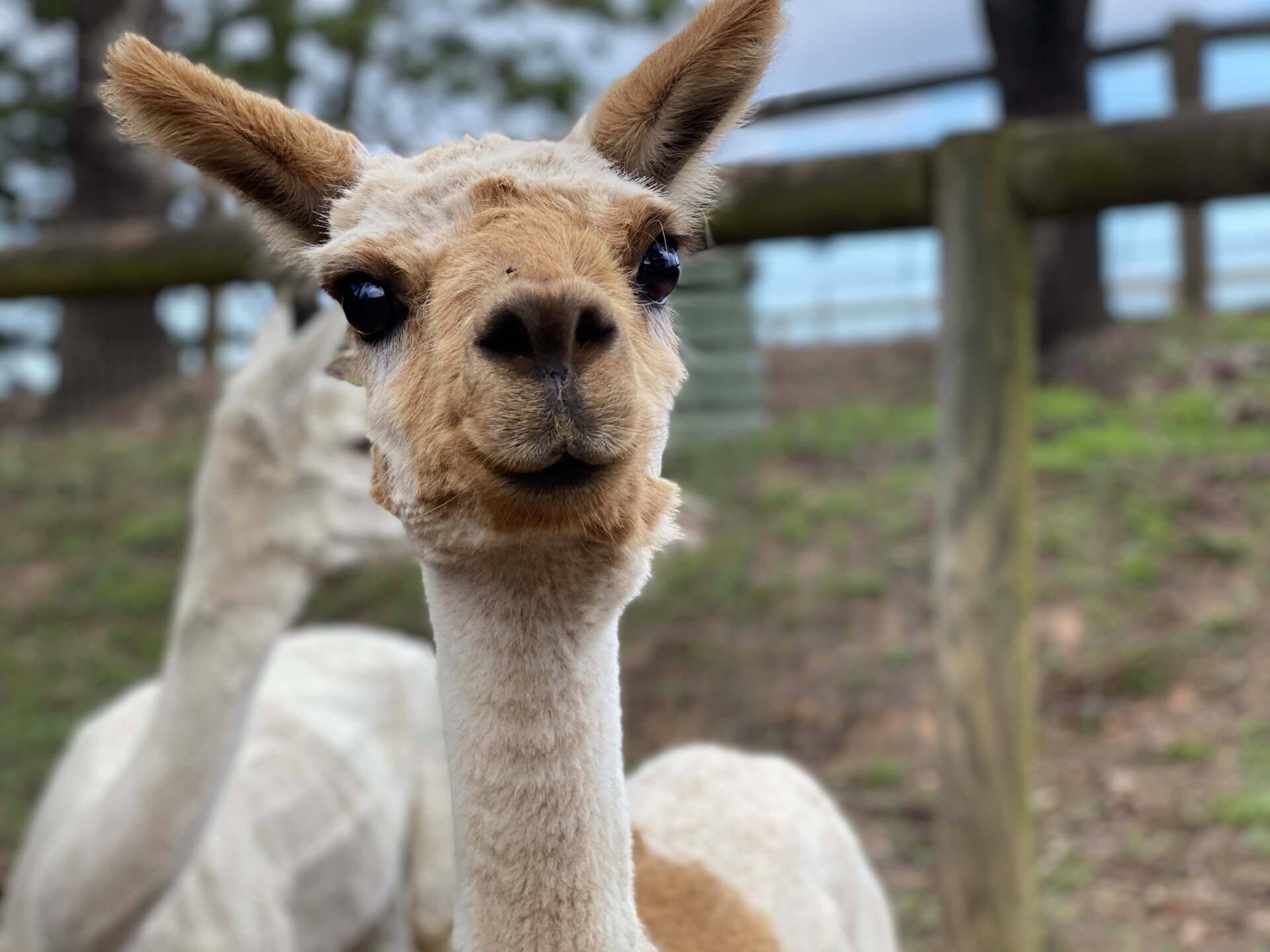 UPCOMING WEEKEND CAMP
The long weekend camp certainly isn't long enough for some who just want to stay a little longer…. but it's the perfect length of time for the kids (or parents) who aren't quite ready for the full 7-day camp.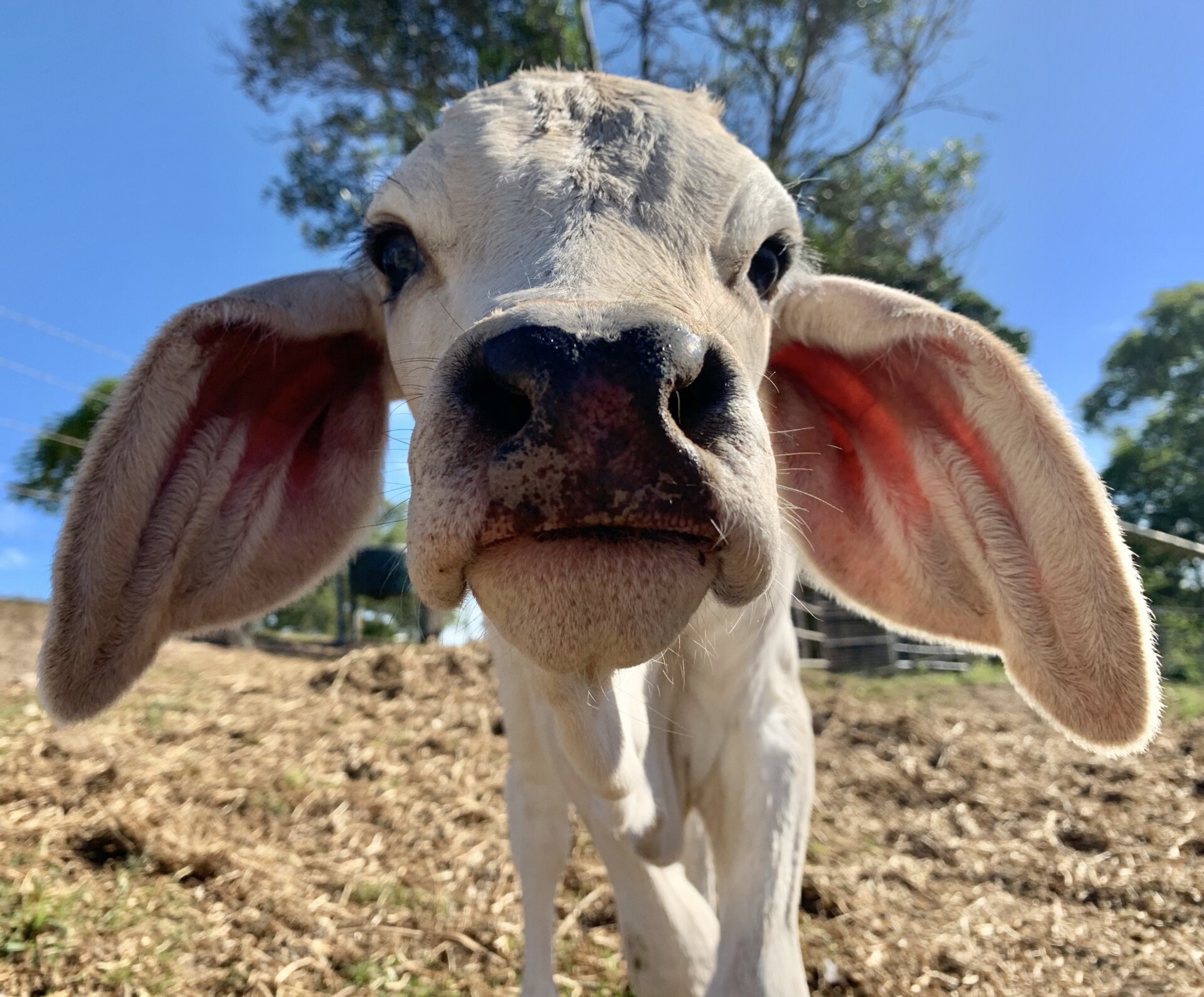 DAY TRIPS
A Day In The Country At Kiah
TRAIL RIDE WITH BUSH BBQ LUNCH
Do you have a group of 12 family and friends who would like to escape the hustle and bustle and experience A Day In The Country At Kiah? We take private group bookings and will try to find a date that especially suits your group.
Now Mum and Dad can join the kids on a trail ride, experience a basic, bush BBQ lunch, enjoy the the Kiah animals and breath in the country atmosphere while having a laugh with family and friends.
The trail rides are typically mid morning to mid afternoon with the option of a group arena lesson available prior to the ride.
How to book? Simply complete a booking and medical form online for each person.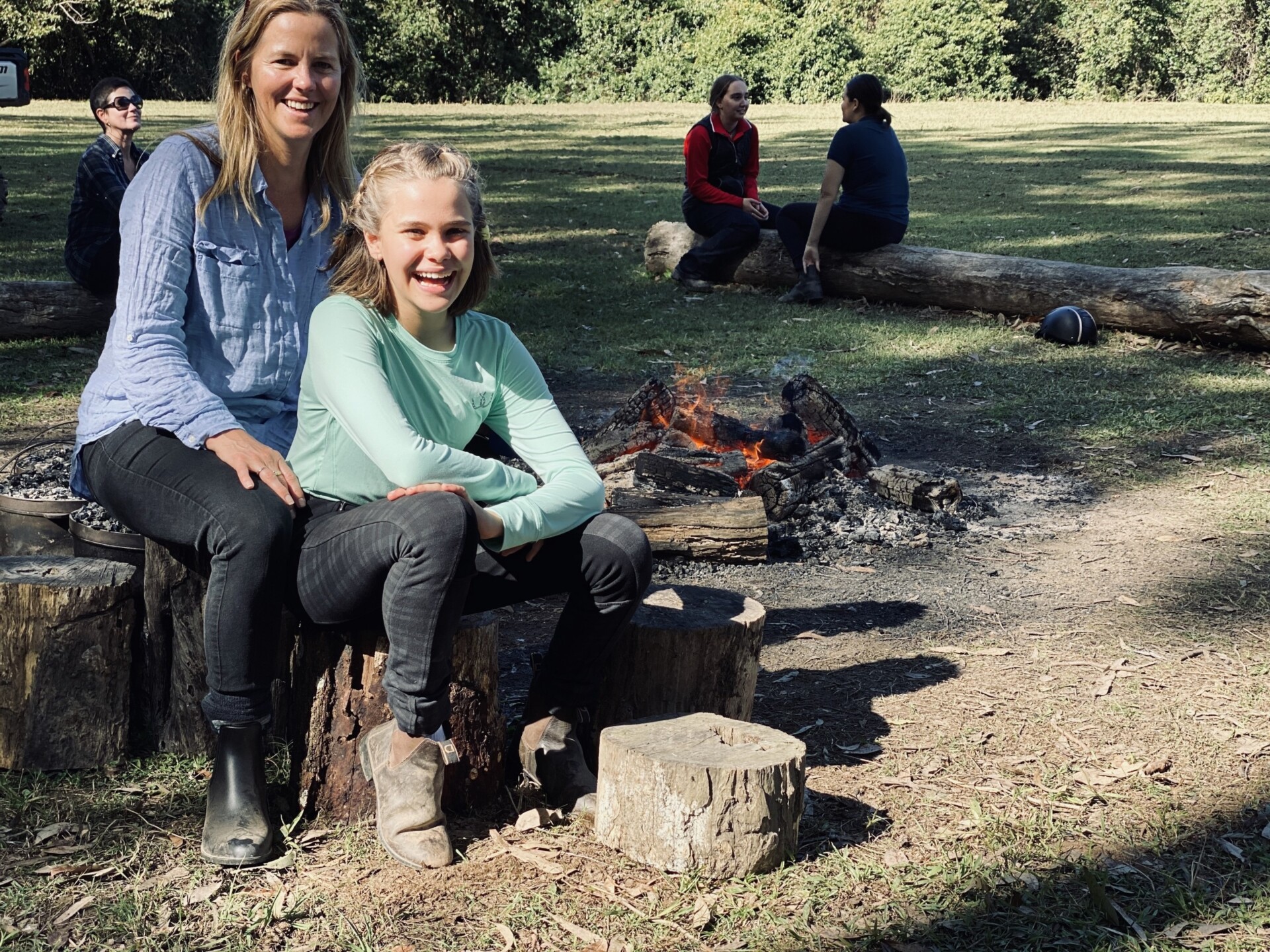 SCHOOL CAMPS
& SCHOOL DAY TRIPS
A programme can be tailored to suit your group.
For more information: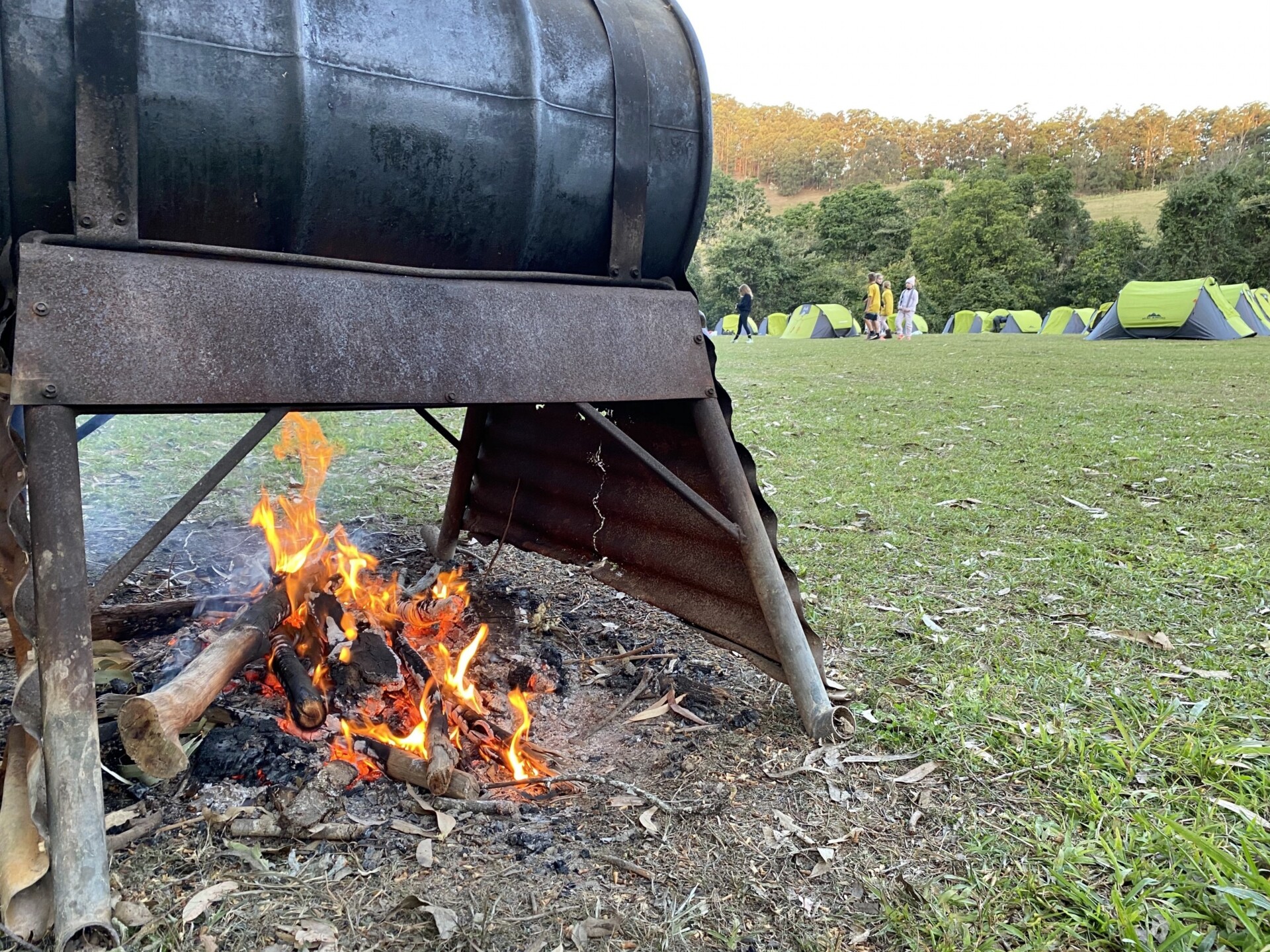 SEE WHAT OTHERS ARE SAYING…
This place is seriously amazing! Kiah Park is fabulous – whether you've never ridden a horse or compete regularly. The Senior's camp was amazing. I was the youngest kid at camp, but everyone was super nice and always looked out for me. It was wonderful fun, and I seriously recommend it to all horse-crazy kids.
The time I spend at Kiah Park is always such well-spent time. The week is filled with amazing oppurtunities and activities that everyone thoroughly enjoys and can participate in. This is the most amazing camp that quite literally changes your life. The food is also wonderful, and the horses are well-trained. The supervisors are some amazing people who just make the camp run perfectly.
My daughters, 10 and 12 went to Kiah park for the 1st week of the winter holidays. They absolutely loved it – even though they have their own horse they really enjoyed riding and getting to know different horses. It only adds to their horsemanship confidence. Their days were well planned and action packed – they slept and ate well. Actually they loved the meals. They made friends easily and really liked the supervisors. This is the first time my kids have been to an out of school camp – however I was more relaxed about them going as we knew many other kids that have been there numerous times. Mine will definitely be going back!